Colonial Shutters offer a tasteful signature styling and a timeless accent to any home. Imagine the graceful yet enduring classic beauty these shutters can bring to your home while also offering reliable and weatherproof protection for years to come.

Colonial Shutters combine the look of a decorative shutter with quality storm protection for your windows. They are permanently installed and can quickly be closed and secured in place. With little to zero maintenance, they look identical to traditional decorative shutters.
Our Colonial Shutters are inspired by the Colonial architecture common in New England. They give the warm look of wood shutters with the durability and long life of aluminum. These shutters will significantly improve the look of your home or business while providing superior hurricane protection. We powder coat all of our shutters, making them more resistant to fading, chipping, and rust, unlike a typical wet paint coating.
To accommodate larger openings and coverings, we use multiple panels that are TDI, IBC/IRC approved. Since we custom manufacture our shutters in-house in Houma, Louisiana, we ensure quality and give you a shorter lead time once you place your order.
Attractive.
Adds value to your home/business.
Storm rated.
All aluminum.
Powder coated (Resists fading, chipping, and rust).
Meets or exceeds TDI and IRC/IBC Codes and Standards.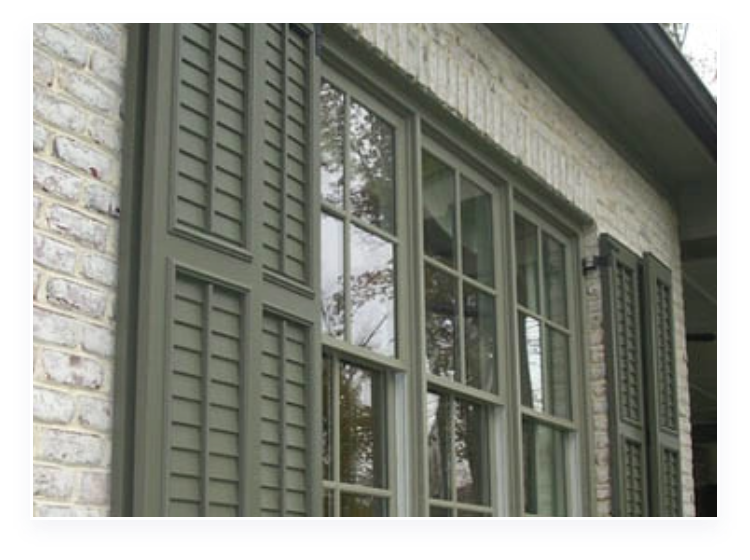 These types of shutters are designed to allow protection of larger spaces and fold away as they are opened.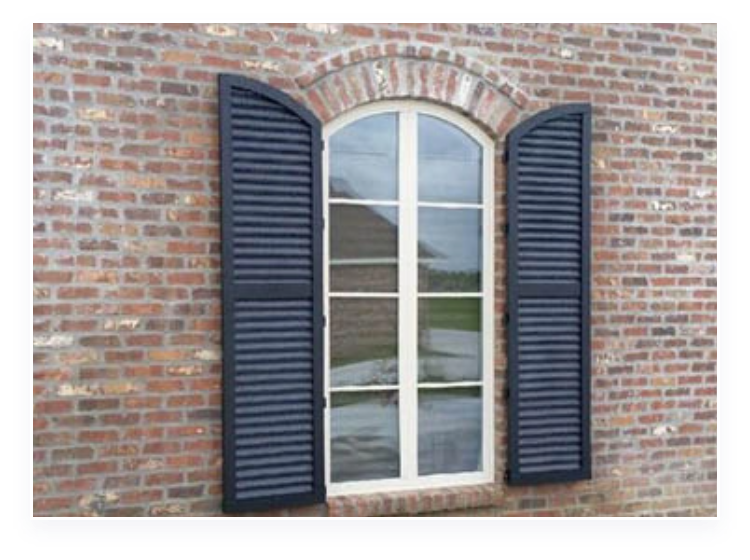 Custom manufactured to fit your archtop windows.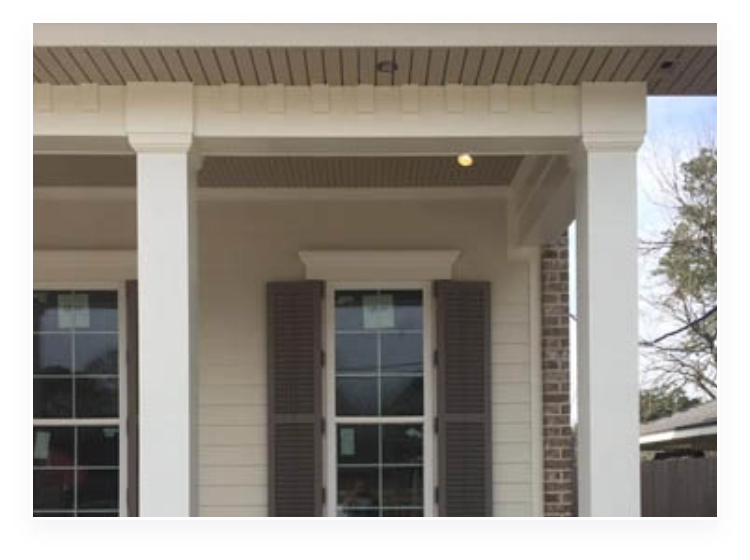 Horizontal/Vertical Mullions
Decorative accents that give the appearance of multiple distinct panels.
Decorative Vertical Faux Rods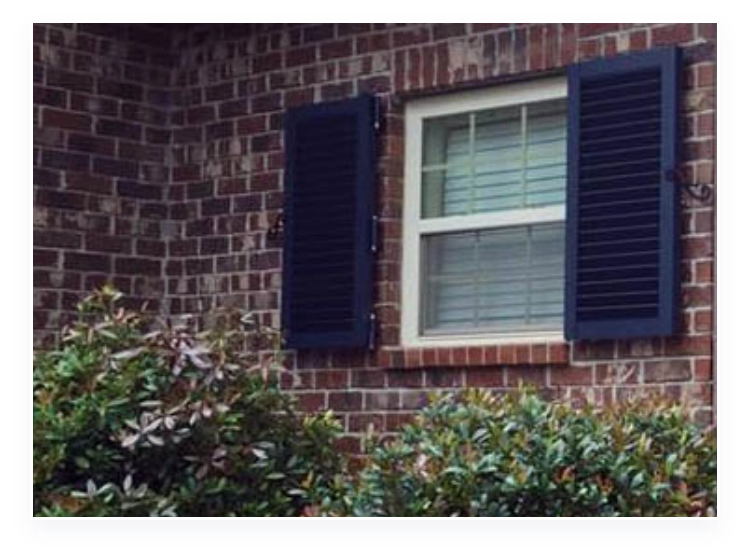 Decorative shutter holdbacks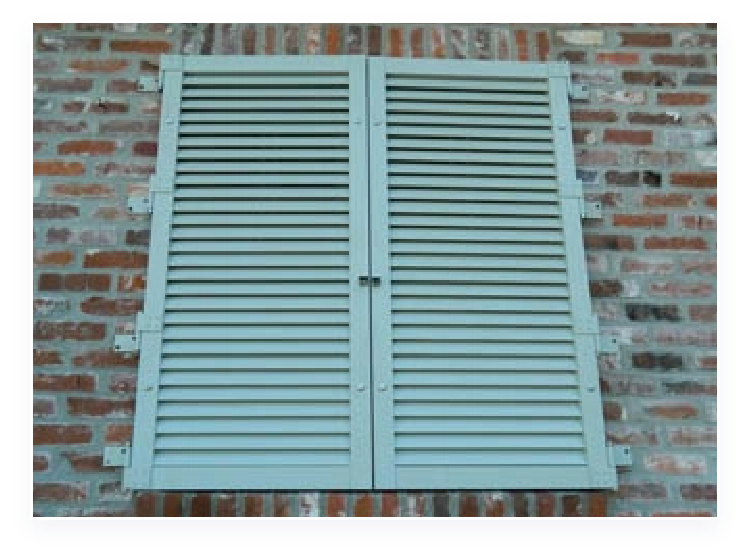 Allows you to close and lock the shutter from inside your home.
COLONIAL SHUTTERS GALLERY